Platinum Donors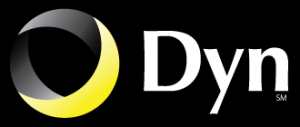 Dyn is a cloud-based Internet Performance company. Dyn helps companies monitor, control, and optimize online infrastructure for an exceptional end-user experience. Through a world-class network and unrivaled, objective intelligence into Internet conditions, Dyn ensures traffic gets delivered faster, safer, and more reliably than ever.

BURNDY® today is a global organization that has pioneered in the manufacture of connectors, fittings and tools for electrical utilities, commercial, industrial and residential contractors, maintenance and repair companies, as well as the telecommunication and renewable energies market.
Silver Donors

Panera Bread is a chain of bakery-café fast casual restaurants in the United States and Canada. Panera's Bakery-Cafe section includes a wide array of pastries, such as croissants, bagels, cookies, brownies, etc. They also have a menu for this section of the restaurant that promotes items such as hot breakfast sandwiches, artisan breads, and a Panera kids section

BAE Systems, Inc. is the U.S. subsidiary of BAE Systems plc, a global defense, security and aerospace company which delivers a full range of products and services for air, land and naval forces, as well as advanced electronics, security, information technology solutions and customer support services.
Software Donors

SOLIDWORKS® 3D CAD software delivers powerful design functionality with the intuitive SOLIDWORKS user interface to speed your design process and make you instantly productive.